Welcome to South West Carnivorous Plants.
Winners of 7 Golden Medals at RHS Chelsea Flower Show.


Order our New Collection
Carnivorous Plants now
Little Shop of Horrors is the online store of South West Carnivorous Plants based in Devon.
We have been growing carnivorous plants since 1990 and specialise in hardy carnivorous plants including Venus Flytrap (Dionaea Muscipula), North American Trumpet Pitcher Plants (Sarracenia), Sundews (Drosera) and Cobra Lily (Darlingtonia), Bladderworts (Utricularia) and more.
Our care guides and tutorial videos will help you get the most from your carnivorous plants, wherever you grow them.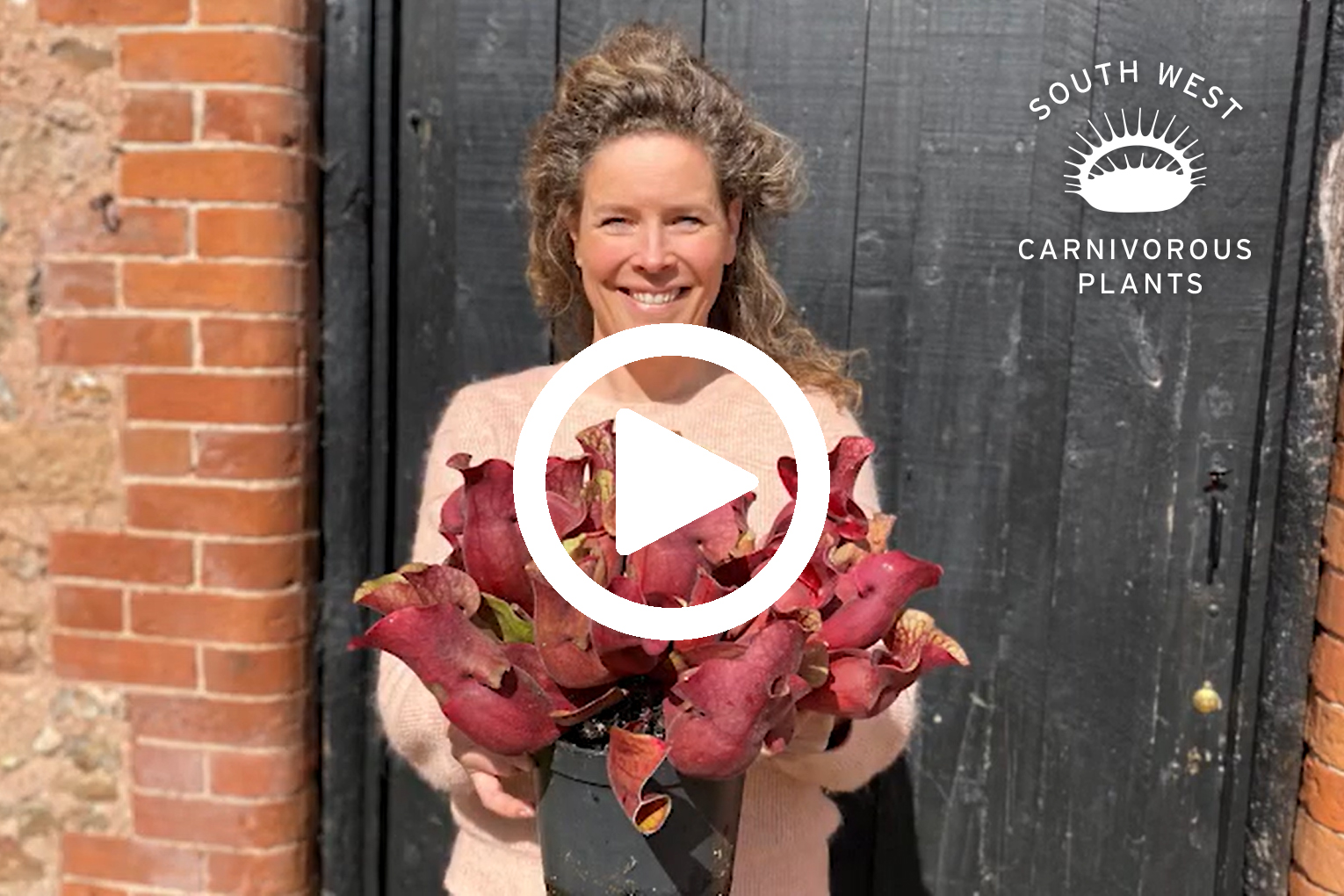 Nursery News
Since we took over South West Carnivorous Plants in 2021, we learned that to be able to provide our customers with the plants they love..
Read More »
Nursery News
From February till approximately June we are working on propagating our stock. This is a period where a part of our stock is not available..
Read More »